SPOKE 0
Supercomputing Cloud Infrastructure
Context
Spoke 0 focuses on infrastructure and stands apart from other ICSC Spokes as it is not dedicated to a specific thematic area. Instead, it is cross-cutting, tasked with managing and coordinating the national-level infrastructure for HPC and Big Bata systems.
In the coming years, the scientific, industrial, and institutional sectors will generate an unprecedented volume of data, with increasing challenges in extracting meaningful information. In this context, high-performance computing, numerical simulations, artificial intelligence, high-performance data analysis, and big data management will be crucial and strategic in addressing societal challenges and fostering sustainable growth. To achieve these objectives, HPC and Big Data technologies must be integrated with future exascale and post-exascale computing technologies, including quantum computing.
Italy possesses a distributed national-level HPC and big data systems infrastructure that is consistently kept up to date. The national education and research network ensures connectivity at both national and international levels, enabling synergy among these systems. This infrastructural network will be coordinated and managed through a federated infrastructure to promote the development of offered services, allowing resource sharing and enhancement to meet user needs. This will be accomplished using Cloud technologies, enabling the secure and privacy-compliant management of complex processes with certified service quality.
Objectives
Spoke 0 is responsible for coordinating and implementing activities to provide a competitive federated High-Performance Computing (HPC) and Big Data infrastructure. The activities will focus on strengthening the GARR-T computer network, which will provide dedicated connectivity for research and education at multi-terabit per second speeds. This will include upgrading computing centers with a special emphasis on energy efficiency, increasing HPC and Big Data resources, and integrating and operating open-source middleware that enables easy and transparent access to distributed resources.
During the planning phase, attention was given to intervening in disadvantaged areas to reduce the digital divide. Spoke 0 activities align with those of other Italian and European initiatives. In the realm of HPC and Quantum Computing, resources are co-financed by the European initiative EuroHPC JU. Activities related to distributed computing management are integrated into the context of the European Open Science Cloud (EOSC). The network is part of the European GEANT network. It's also worth mentioning the TeRABIT project, funded by the National Recovery and Resilience Plan (PNRR) on Research Infrastructures, with the aim of enhancing the digital infrastructures of GARR, CINECA, and INFN in total synergy and complementarity with ICSC's Spoke 0.
The Spoke also provides services and consultancy with the goal of transferring skills and enabling researchers to make the most of the acquired resources.
Activities
Managed by GARR, the national research network is currently undergoing upgrades and enhancements. This effort is being carried out in synergy with routine activities and other projects, ultimately providing terabit-scale connectivity across the entire national territory. The incorporation of new technologies will allow users greater flexibility in managing their connections, thereby enhancing their effectiveness.
The computing centers are undergoing updates, both in terms of infrastructure to increase capacity and energy efficiency, and in computing power and data storage capabilities. CINECA will increase the power of the Leonardo supercomputer by 30% and equip it with a quantum computer. Similarly, INFN will enhance the computing capacity of its distributed system, making it available to other scientific domains.
Additionally, a national cloud federation is in the works, aimed at facilitating access to resources for Italian and European researchers. Services developed in collaboration with researchers adhere to international standards established by organizations such as EuroHPC, EOSC, and GAIA-X.
A high-level support team is also being set up to disseminate and enhance knowledge in the field of distributed and high-performance computing, thereby enabling optimal utilization of the available resources.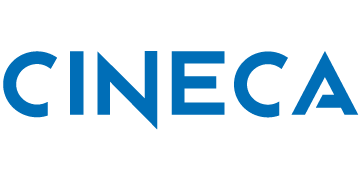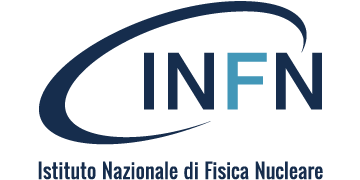 Institutions and Universities